Family, Criminal and Immigration Lawyers You Can Count On
Few attorneys are as qualified to help with your immigration challenges as Jorge E. Matta, Esq. An immigrant himself, Attorney Matta arrived in the United States at the age of 3 years and grew up in New York and North Carolina. He went to law school in California, and began practicing immigration law there after members of his family became victims of fraud by a "notario." In 2011, he moved back to North Carolina to be closer to his family, and because he realized there was a need for immigration attorneys, especially those who are bilingual.
Filling a Community Need
After passing the bar exam in North Carolina, Attorney Matta realized the pressing need for services to the Hispanic community. He founded The Matta Law Firm in February 2015, to fill the demand for honest, hard-working immigration attorneys who truly understand their clients' language and culture.
Driven by Passion
Jorge E. Matta is passionate about keeping families together, and he believes that a vast majority of immigrants have earned the right and deserve to be able to remain in the United States. This drove him to open a law firm from which he could help more people, offer better service, and a better price.
Attorney Matta believes it's vitally important for clients to learn the truth of their situation, and he works hard to ensure they get it. He has also taken to heart the task of preventing members of the Hispanic community being taken advantage of.
Unique Services for Immigrants
Since its inception, the firm has expanded to include Criminal Law and Family Law services, because of their overlap with family-based immigration. Immigrants are often placed in removal proceedings after committing minor crimes, which results in two charges pending against them, one with the State, and one with federal government (I.C.E.). Child custody issues also often arise during immigration proceedings. The inclusion of these disciplines enables The Matta Law firm to offer honest, experienced and bilingual services to families in need of all aspects of immigration assistance.
Mr. Matta not only practices law by these principles, but he "walks the talk" too, by employing other immigrants and first-generation, native-born Americans. His diverse team understands how hard their families worked to get here, and every member wants to help other parents and families.
Choose The Matta Law when you need immigration lawyers you can count on, who understands your circumstances, language and culture. We will help you navigate the complex U.S. immigration systems and achieve the best possible outcome for you and your family.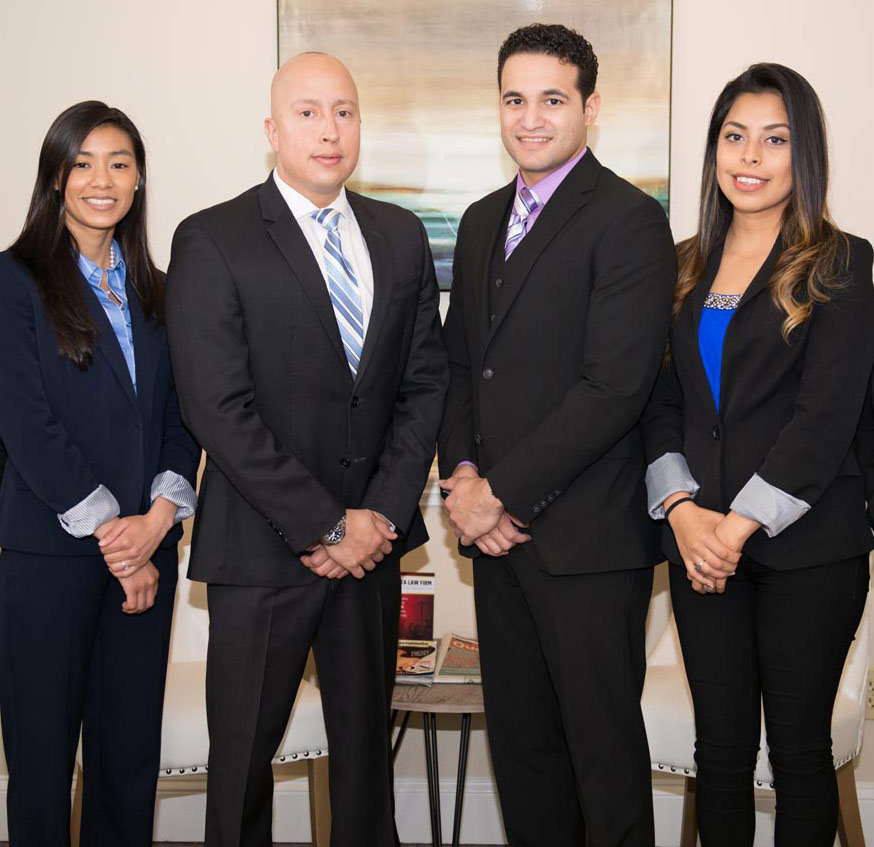 What Our Clients Are Saying
"The best decision we ever made was to choose him as our attorney."
"They are great!!!! They have helped several family members with great success!!! So happy I found them!!"
"The best Lawyer ever Best results and very patient to explain the situation !!!! And works so Good Very well recommended by my Family and I."