Criminal Defense Attorney & Criminal Law
Our lawyers handle a range of criminal law violations, whether the person accused is guilty or not. Often, even if you committed the crime you may have reasons for doing so that will reduce your liability in the matter and result in a lesser punishment or dismissal. Don't wait until you're due to appear in court to retain a criminal defense attorney. Prepare yourself by appointing The Matta Law Firm to represent you from the outset. Our outstanding success record speaks for itself, and we are ready to help you in any of the following circumstances:
Felonies, Misdemeanors and Infractions
The state of North Carolina categorizes crimes into felonies, misdemeanors and infractions. Of these, felonies are the most serious and may result in serious prison sentences. These crimes include murder, rape, kidnapping and arson. Lesser crimes are considered misdemeanors, and punishments can range from a fine to 150 days in jail, while infractions are usually punished by a fine.
Assault Charges & Other Violent Crimes
Violent crimes can fall into any of the three key areas, depending on the circumstances surrounding the crime. Common assault charges include:
Simple assault
Assault and battery
Assault on a female
Assault with a deadly weapon
Serious injury by vehicle
Armed robbery
Disorderly conduct
Simple affray
If you've been charged with an assault crime, contact The Matta Law Firm to determine what your options are and find out how a criminal defense attorney can help you.
Drug Charges
The manufacturing, cultivation, trafficking, distribution and possession of any substances or quantities classified as illegal can lead to drug charges being levied against you. Conviction of a drug crime may carry a stiff sentence. As with assaults and other violent crimes, it can be categorized as a felony or a misdemeanor, depending on the severity of the charge. Some individual charges within the drug crimes definition include:
Possession of a controlled substance;
Possession of drug paraphernalia;
Sale or delivery of a controlled substance; and
Manufacture of a controlled substance.
Being charged with a drug crime doesn't need to be the end of your life. Whether you're innocent or not, our criminal defense lawyers at The Matta Law Firm will help present your case in the best light, and get you the most reasonable result possible.
Expunctions
In some instances, a criminal record can be expunged if your case meets all the requirements for relief. In North Carolina, an expunction means your criminal record and all information relating to your case is destroyed, and, with rare exceptions, you no longer need to admit the criminal incident occurred. To get an expunction off of your record, you'll need the help of an experienced criminal defense attorney who understands the North Carolina justice system.
Identity Theft
Identity (ID) theft occurs when an individual makes use of personal data such as your name, address, date of birth and social security number to commit various types of fraud. Your information may be used to apply for credit, file taxes or obtain medical services fraudulently. If you are a victim of identity theft, or you have unwittingly become involved in the commission of this type of crime, The Matta Law Firm can represent you and help to clear your name.
Theft
This term applies to the unauthorized taking of property belonging to another, and has repercussions ranging from fines, jail time and even prison sentences, depending on the severity of the crime and the circumstances surrounding it. Some specific offenses included in theft are:
Shoplifting;
Larceny;
Burglary;
Motor vehicle theft; and
Receiving or possessing stolen goods.
Our attorneys are experienced in handling these types of criminal law violations, and can help you fight for the best potential outcome in your case.
Traffic Violations
Traffic offenses come in various forms, and while some are merely infractions, others can constitute misdemeanors and felonies. Common traffic violations in North Carolina are:
No operator license;
Driving while license revoked;
Speeding;
Reckless driving;
Driving while impaired;
Driving after consuming under 21 years of age;
Possession of an open container;
Failure to stop;
Failure to yield;
Hit and run;
Expired registration card/tag;
Expired/no inspection; and
Operating a vehicle with no insurance.
When you're charged with a traffic offense, you can count on the traffic violation attorneys at The Matta Law Firm to work to reduce the impact of the case on your life.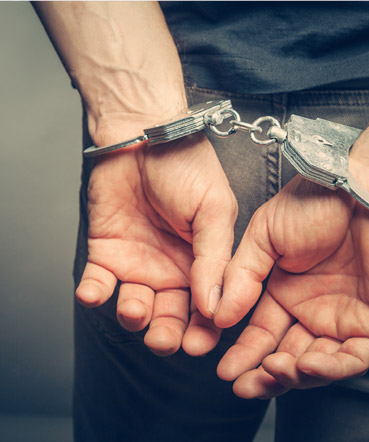 What Our Clients Are Saying
"The best decision we ever made was to choose him as our attorney."
"They are great!!!! They have helped several family members with great success!!! So happy I found them!!"
"The best Lawyer ever Best results and very patient to explain the situation !!!! And works so Good Very well recommended by my Family and I."